Listen to your bankruptcy lawyer!!!
Written by:
leonora |
Published on:
February 1st, 2011 |
Category:
Blog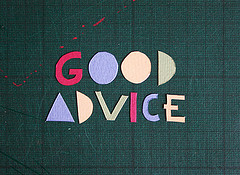 I have a client that paid me not a small amount of money to file her Chapter 13 bankruptcy case. She heard about me from her trusted family friend that has previously retained me for a bankruptcy. We filed her Chapter 13 case and stopped a foreclosure on her property. Prior to filing her case, she has not paid her mortgage and taxes for more than a year. After the filing of her case, I prepared a one-page list of written instructions on how to make 1 monthly payment to the Chapter 13 Trustee (to catch up on back mortgage payments) and 1 monthly payment to the mortgage servicer for the current monthly mortgage payment. I put the address where each payment should be mailed and the amount, date, how it should be tendered (by cashier's check or money order). I told her to use the Mailing Certificate, both in order to have proof for the Court and to have a record of the payment for herself. Note, we have discussed her ability to pay at length and the need to begin required payments right after the case is filed.
Assuming she has the money, it shouldn't be a problem to just follow these instructions, right? Wrong! She calls me a month after the meeting, outraged that I instructed her to pay her current mortgage payment when "people told her she didn't have to while in bankruptcy." When I asked her what "people." She already knew what was coming next.
There are a lot of people out there, some with well meaning, but wrong advice. Some people that plainly like to misinform people for whatever reason. Some people that just like to hear themselves talk. Some people that went through a similar situation, that was nonetheless different, but think they are now experts. I don't know which people my client received this awful advice from. I am very sure those people have not spent numerous hours examining this client's case, her goals and her legal options. I have. I also know that if she wants to keep this house and not have her bankruptcy case dismissed, she needs to pay the monthly mortgage payment AS I INSTRUCTED.
I am not delusional about my knowledge. I would not attempt to give you medical, fashion, cooking, or love advice. I certainly would not write out instructions and charge you.
I help people file for bankruptcy. I have successfully filed over 100 cases on my own. When I give you repeated instructions on what to do in your bankruptcy case and tell you that if you don't do these things, your case will be dismissed, please believe me. My one goal is to have your case succeed and to have you benefit from my legal advice. It's not altruistic. It is just my job and if I do a good job and you are happy, you will refer more people to me.
Photo via Flickr by: hellojenuine
---