4 REASONS YOU SHOULD FILE FOR BANKRUPTCY IN YOUR 20S OR 30S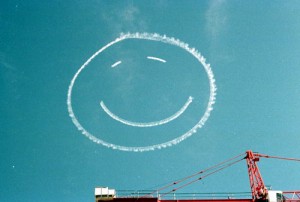 REASON 1 – YOU WILL PROBABLY BE GETTING MARRIED SOON AND MERGING YOUR FINANCES
You are probably going to get married. And with that comes the oh-so-fun merging of the finances. I can assure you that it is a lot better to be the person saying, "yeah, once upon a time I filed for bankruptcy. I learned a lot. I don't have any debt now, other than my student loans, and I have managed to save for retirement and put money away for a rainy day since that time. Oh, and because it was a while ago, my credit is pretty great." You don't want to be the person saying, "So I have some debt. It's totally my fault. I was stupid in college. I am working hard to pay it off. I am not putting any money away in savings and a large portion of my check will have to go towards the credit cards. Yeah, I won't be able to contribute to the house saving budget for a long time. I could have filed for bankruptcy, but it's against my beliefs. I want to pay it off." I think you can guess what your spouse to be would rather hear from you. Additionally, while you may qualify for Chapter 7 (the simpler of the bankruptcies) now, you may not qualify once you are married, because of the additional household income. Why wait?
REASON 2 – YOU SHOULD BE PAYING YOUR SELF (LIKE THE RICH PEOPLE)
You are 25 or so. You should be putting money towards retirement. Listening to the news and Suze Orman, you know that Social Security may not be there for you and even if it is, it likely won't be enough. Starting to put money away when you are in your 20s, versus when you are in your 30s makes a big difference. See this dandy calculator on Suze's website: http://www.suzeorman.com/dt/RetirementPlan.html . Even if you are paying $150/mo. (and my guess is it's a lot more), this is money you are not putting into savings and retirement. Even the Rich Dad, Poor Dad guy, says that you should pay yourself first. Struggling to pay off your credit cards is not paying yourself first. Oh yeah, and that guy's company filed for bankruptcy and he is doing great financially, so bankruptcy is not just for the poor folks and by no means makes you a failure, it makes you pragmatic.
REASON 3 – YOU LIVED AND YOU LEARNED AND NOW YOU WANT TO MOVE ON
You are 25, give or take. You lived and you learned. You should not have to be at a disadvantage because of your "free-slinky" credit card. If you don't know what I am referring to, then they probably stopped giving out free slinkies as a reward for you opening a new credit card when you are in college. Guess what, everyone likes a free slinky. I got a free slinky. I was still trying to pay for that slinky after graduating law-school. You live and you learn. If you have a bunch of debts you've been making no head-way on, it's time to do something about them. There is no reason why you should have to struggle, not feel safe, not be able to afford health insurance and other basics that you should have, because you made mistakes while walking back to your dorm from class, 8 years ago! It's time to just admit that it was stupid, but also to just be, here it goes again, pragmatic. You are an adult. You want to start making smart financial decisions, rather than still paying off the slinky. You want to save and you don't want a large chunk of your pay check going towards those credit cards.
REASON 4 – YOU HAVE STUDENT LOANS
You don't want to get behind on your student loans. You know that saying that there will always be "death and taxes," well they should add "student loans" to that. In fact, sometimes older taxes can be discharged in bankruptcy, not so much the student loans. Yes, there are options, but getting behind on your student loans is not good. You should avoid it. You should certainly not be repaying your credit card debt, if it's making affording your student loans difficult and/or impossible. Trust me on this and anyone who tells you otherwise is wrong, plain and simple.
FINALLY, this article is obviously on the lighter side and I am not proposing that you take the decision to file for bankruptcy lightly, but I am saying it may improve your life and turn out to be a very smart financial move that makes your life easier, and ultimately better and more productive. We can talk more about all the options and whether it makes sense for you at my free, no-obligation consultation.
Please contact me directly with any questions at (310)481-5098.
---